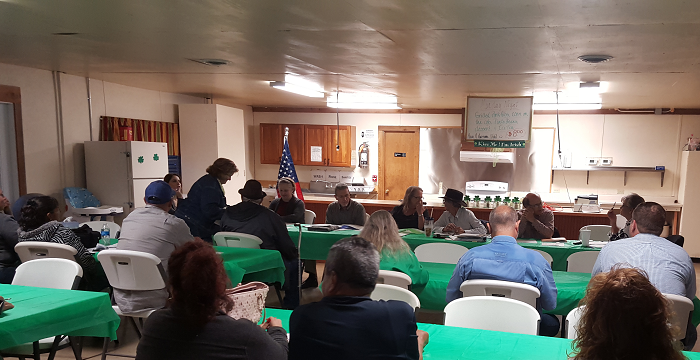 The Sandy Oaks City Council held a meeting on March 10, 2016 at the Braunig Lake RV Resort cafeteria.
The Texas Open Meetings Act (TOMA)requires notice of a meeting's location 72 hours in advance:
Sec. 551.043. TIME AND ACCESSIBILITY OF NOTICE; GENERAL RULE.
(a) The notice of a meeting of a governmental body must be posted in a place readily accessible to the general public at all times for at least 72 hours before the scheduled time of the meeting
The City Council had originally planned a meeting at a building approximately 100 yards away at the resort's meeting hall.  No announcement was given for the location change.
Related: City Council Holds Illegal Meeting; Violates State Law
Any decisions made at the meeting could be considered void by a judge.